"Glow" Framed Mini Mandala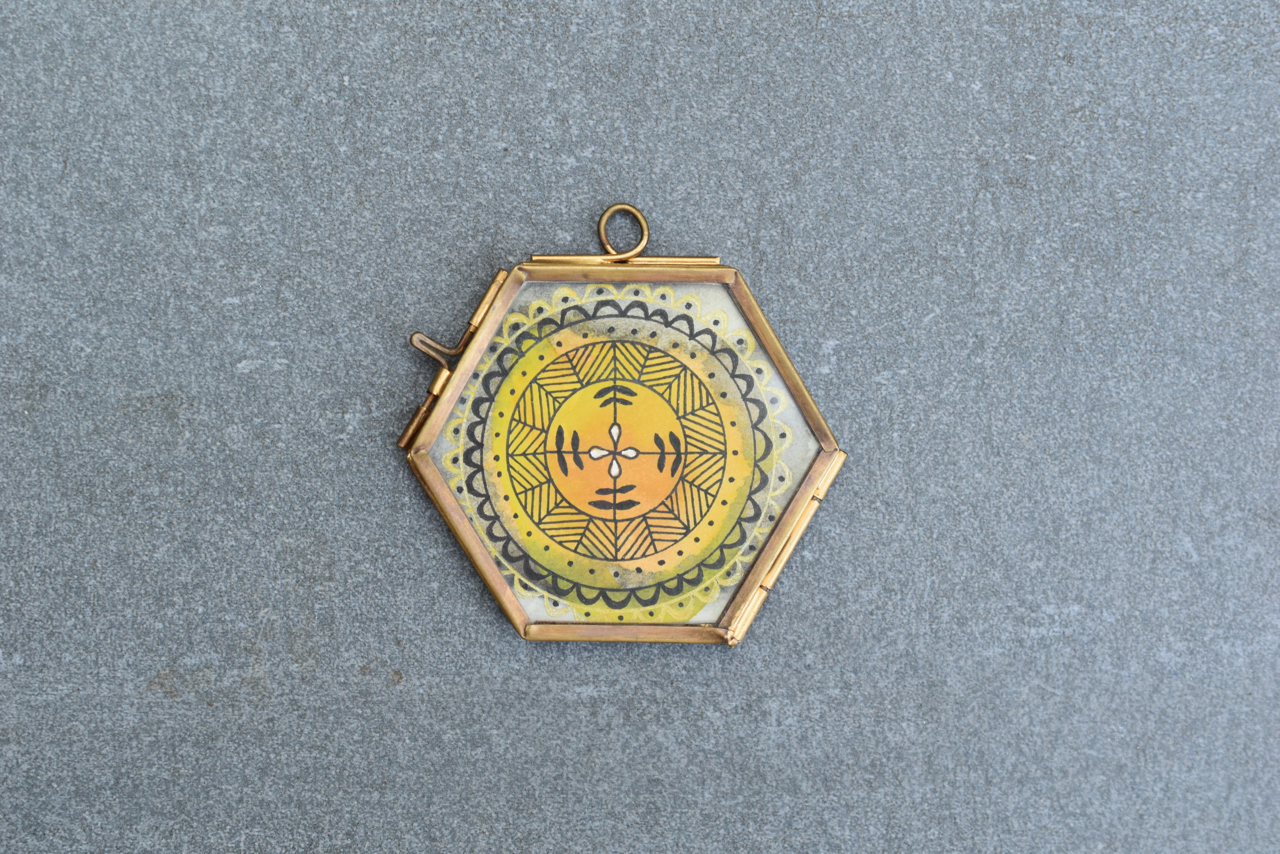 "Glow" Framed Mini Mandala
From the miniature mandala series, this original watercolor and ink drawing is the warm glow that begins the growth of a seed into something more magical and elaborate. Grow your jungle.
Framed in a sweet brass hexagon frame, 3"x3".
Signed and titled on back. Price includes cost of domestic shipping.
sold out