"Resonance" Framed Mini Mandala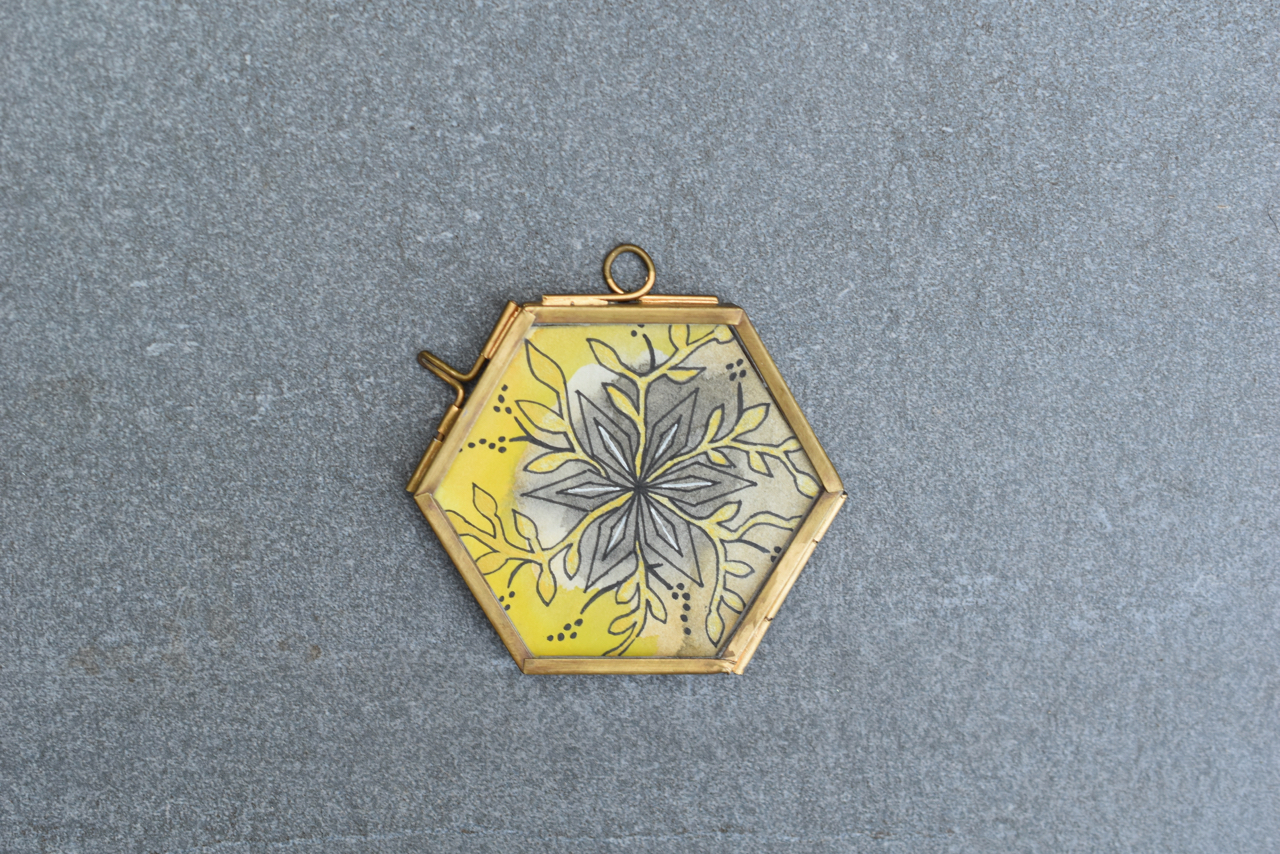 "Resonance" Framed Mini Mandala
When you look at this mini mandala, and then close your eyes, you might catch the resonance behind your eyelids. Half light, half shadow, and seeming to expand from its' center.
Original watercolor and ink drawing.
Framed in a sweet brass hexagon frames, 3"x3" each.
Signed and titled on back. Price includes cost of domestic shipping.