"Seedlings" Framed Mini Mandala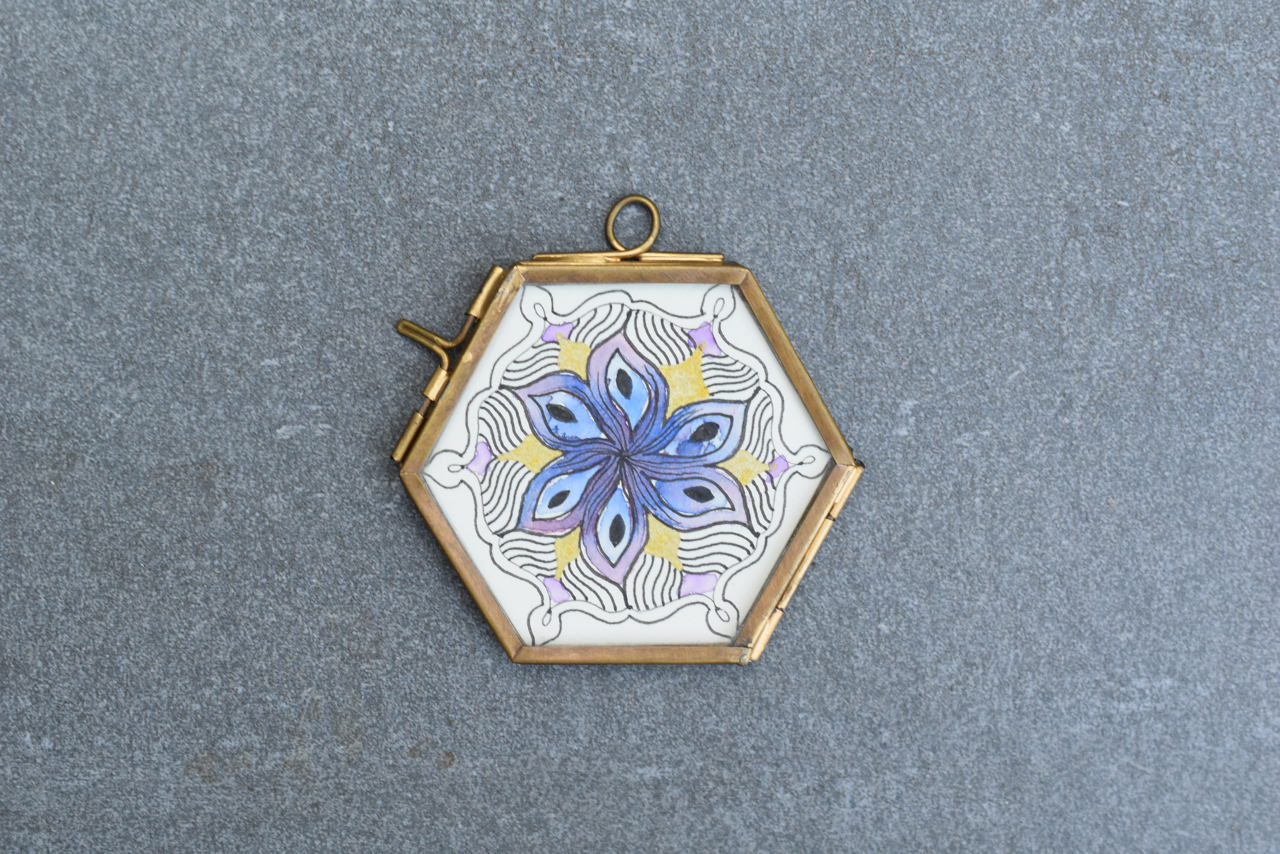 "Seedlings" Framed Mini Mandala
From the miniature mandala series, this original watercolor and ink drawing is six seedlings, snuggled up together, saving all of their potential for greatness for just the right moment when all the correct conditions arise.
Framed in a sweet brass hexagon frame, 3"x3".
Signed and titled on back. Price includes cost of domestic shipping.
sold out